L4D2 Hello Kitty Hunter Reskin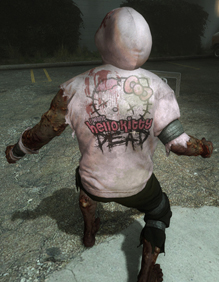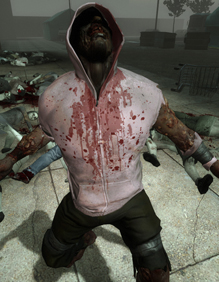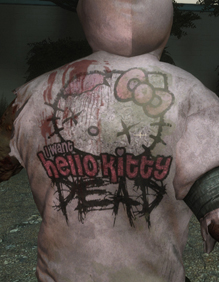 That's a mouthful. But descriptive.
I completely redrew the sweater using the original as a template, with very liberal use of various grunge brushes. The skin is in vpk format for easy installation and instructions are included. Download it here.
On a side note, I never realized that the original Hunter skin was so damn bloody.