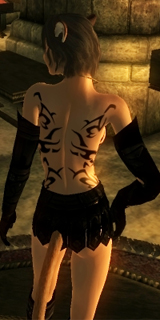 It was months ago that I finally finished The Elder Scrolls: Oblivion, by Bethesda Softworks. I say "finally" but not in a negative way; it comes from playing the game for over a year and doing ever bit of content available in the game. I did all the main quests. I did all the city, village, faction, master training, Daedric, and miscellaneous quests. I even did ones that had no journal entry.
I could give a nice long review of all the good things and few annoyances of this game but honestly, I'm probably way too biased. So in lieu of listening to a raving fanboy, I will give you assorted statistical numbers from my time spent in Cyrodiil.
Let's just start with some basics. My character was a female Ainmhi, which is a custom race of cat girls, named Sarah. Mine just so happened to also be a futanari. (A Google search on that term is NOT SAFE FOR WORK.)
Brink, the first person shooter developed by Splash Damage, released a new gameplay video during E3. But along with this video, we were told that the game would be delayed to sometime next year. This would be the second big delay for the title originally slated for a spring 2010 release but bumped back to the fall of 2010. This delay generates some doubt for the title – games that get delayed multiple times seem to end up with scores lower than expected.
Tge screwing around again on Valve's throughly bug-checked Headshot Mutation. Slash end sarcasm.
A little late, but here are some of the announcements from the last day of E3 and ones I missed on my earlier post.
Civilization V (video in a non-embeddable link)
Possible new Animal Crossing
That's a mouthful. But descriptive.
I completely redrew the sweater using the original as a template, with very liberal use of various grunge brushes. The skin is in vpk format for easy installation and instructions are included. Download it here.
On a side note, I never realized that the original Hunter skin was so damn bloody.
First saw this on Kotaku [via Gizmodo] and it made quite an impression; nothing illustrates an abstract number better than a large stack of barrels. Current estimates of the Deepwater Horizon spill are actually at 35,000 to 60,000 of crude oil per day to further blow your mind.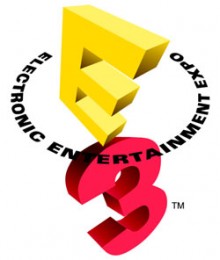 Following is some of the big game information coming out of E3 2010, or at least the games that interest me. Click the jump below for more tantalizing videos.
Possible Ocarina of Time Remake for the 3DS
Journey (A game by the makers Flower)
GoldenEye for the Wii
Lost In Shadow

I have spent the good past hour trying unsuccessfully to unlock the final viewpoint in some area with a lot of boats. I have no idea where this area is nor does it matter because all the buildings look identical and all the objectives are the same.