PC Build 2011: Day 2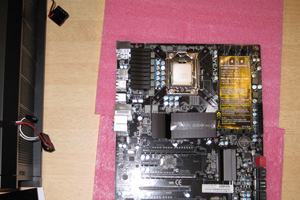 Welcome back to PC Build 2011; today is where things can get Hairy. I will be installing the CPU, cooling unit, mobo, and RAM, any of which may be DOA or become very dead in the process. It's like a very suspenseful (days-long) game, where it all comes down to the final power on. If you seen white hairs in the pictures, you'll know why.
Incidentally, if everything seems out of order, it's because the PSU and a few drives won't be available until later.
No Comments Yet.