PC Build 2011: Day 3
Today will be the last day of PC Build 2011 (still typing 2001), and first day of the pita software installation. Beyond the image captions, there's not much more to say other than there was no fire, although the finished project certainly looks like it has fire inside.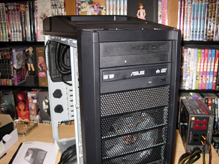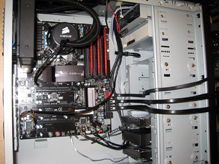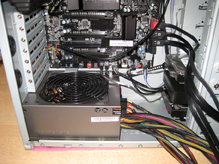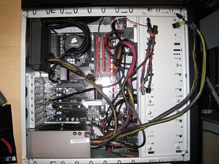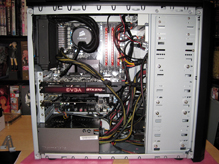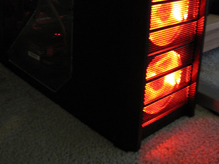 Oh, and I added another red fan to the side of the case – looks pretty sweet.

Antec Nine Hundred Black Steel ATX mid tower case
Antec 120mm Red LED case fan (2)
Intel Core i7-950 3.06GHz quad-core processor
Corsair H50 CPU cooler
EVGA X58 SLI3 motherboard
G.Skill 6GB DDR3 1600 memory
Thermaltake TR2 850W power supply
OCZ Vertex 60GB solid state drive
Western Digital Caviar Black 1TB 7200 RPM 6.0Gb/s hard drive
Seagate 750GB 7200 RPM hard drive
EVGA GTX 570 HD 1280MB video card
HT | Omega Claro 7.1 sound card
generic Blu-ray player
ASUS DVD burner
Running Windows 7 Ultimate 64-bit
No Comments Yet.