So Many Good Games…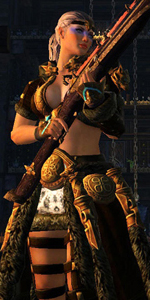 Seriously. Why are so many good games coming out in the next few months? Last year was a horrible year for gaming; this year is looking to be the best ever. I'm playing three recently released games: Portal 2, Crysis 2 and Sanctum, and I missed a couple that came out earlier like Dragon Age 2. I can't work anymore in until I finish these.
Game developers/publishers really aren't helping either spreading out release dates. In the next two months, there are at least nine games I want to play (← see Release Dates). My only solace is that the summer is pretty sparse on games and will give us all a little time to catch up. Then it picks up again in late summer/fall with Deus Ex, Rage and Dead Island. And I'm crossing everything possible, hoping for Guild Wars 2 and Diablo 3 to be released this year.
All things said, this is a great problem to have.