Animal Crossing 3DS New Info Go!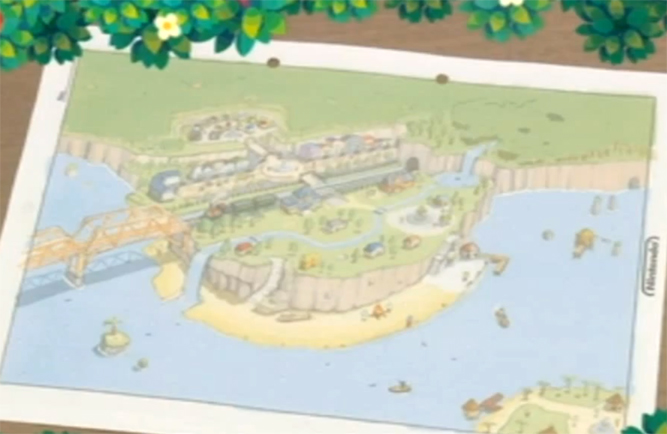 Yay! Finally, some new information about Animal Crossing 3DS came out today via a developer video from Japan. The video over ten minutes long, so for the tl;dw crowd, I will break down what we found out.
First, what we knew:

You are the mayor of your village.
The character following you in the previous video, we know to be your secretary.
Character design is different. Characters are taller.
Clothing now consists of a top and a bottom.
And what's new:
You can play in friends' villages through local connection.
As mayor, you can change the look of your village with things like benches and street lights.
The village is much bigger and so is the beach.
There is a shopping mall across the train tracks.
Villagers have different body sizes. For example, the squirrels are small and the bears are big.
You can now customize your furniture, i.e. changing the pattern of a sofa cushion.
You can customize the outside of your house by changing the outer walls, fence and mailbox post.
As part of Street Pass system, you will be able to trade your house design with complete strangers.
These Street Pass homes will show up as model homes outside your village.
Tom Nook will show up as a Real Estate agent managing these houses.
[youtube id="b-HIlN9bnj0″ align="center"]
No Comments Yet.