I am Supremely Suspicious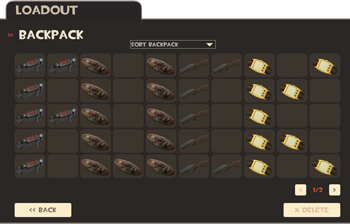 …that something is amiss with the hat drop rate since the Team Fortress 2 Hallowe'en Special. The Geek Escape has three accounts running almost 24/7 in our Achievement Idle server; since the September 2nd update we've been getting around one hat every other day between us. Since Halloween, we've gotten five, about a third of the usual. Random it may be, but drops feel more like before the hat increase was implemented.
EDIT: It's November 30th, and we just got another hatless hat. Counting the Demo fro, the "bald" caps make up only ten percent of all the hats but currently make up 25 percent of ours. I hate hatless hats and they all suck.
No Comments Yet.